Teal "One Love Animal Rescue & Sanctuary" T-Shirt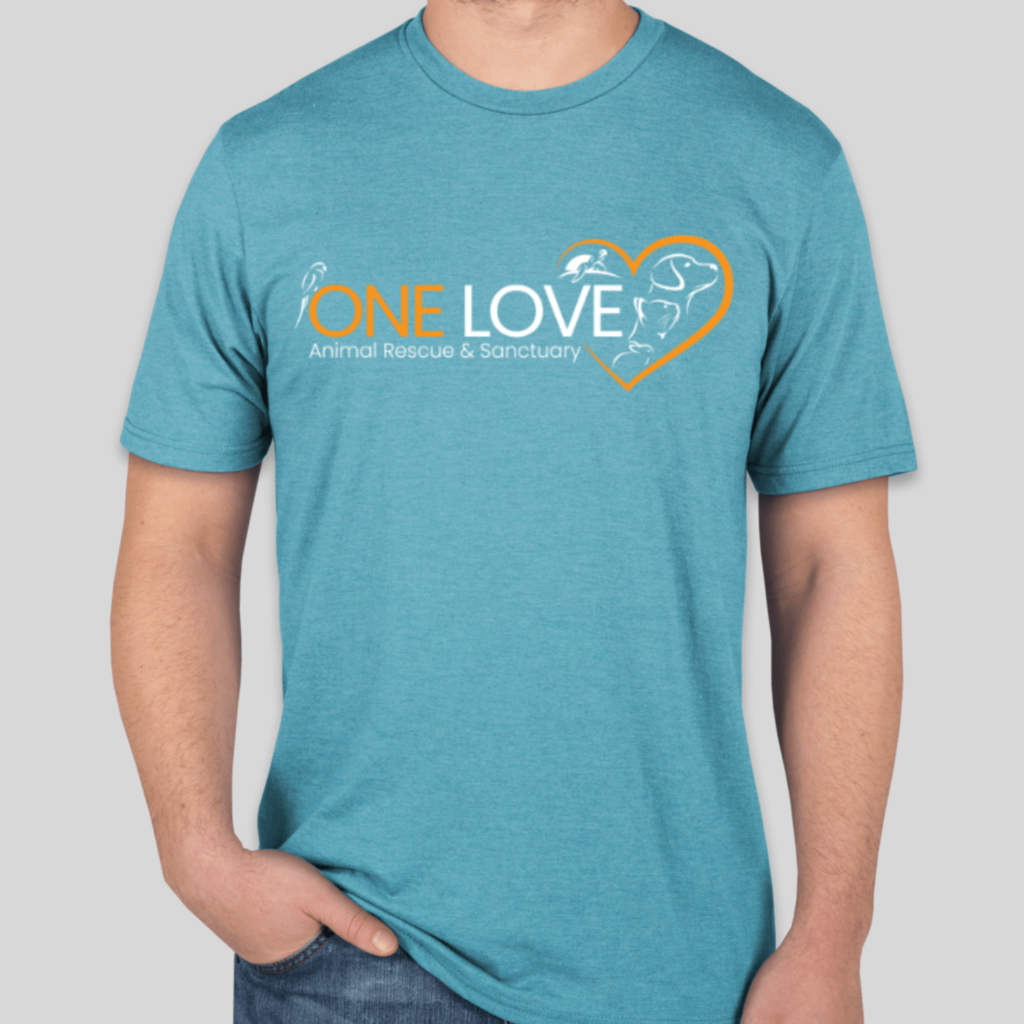 Help support the One Love Animals by purchasing a "One Love Animals" T-Shirt to show your support and help spread the word. One Love Animal Rescue is a 501(c)(3) nonprofit so all purchases are tax deductible and all proceeds go directly back to the animals within the rescue and sanctuary.
Shipping is $5 dollars per item and will be added at checkout, all orders over $45 dollars ship FREE.
$20.00 Each