1) View our Available Animals
---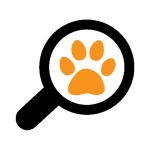 Choose the pet that steals your heart by searching our "adoptable animals" below. Make sure to read the bios and feel free to ask us any questions along the way so you feel completely informed about your possible new family member.
2) Do Your Homework
---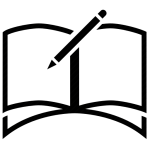 Review the care sheet or online tutorial for the species of pet you selected. This helps to make sure you are familiar with the basic needs of the pet and the level of commitment involved in adopting your selected animal.
3) Adoption Application
---

Once you have found an animal you would like to adopt or learn more about, start the adoption process by clicking on the Adoption Application button below to submit your info. This does not mean you are committing to adopt a specific animal, it is just a formality that is required to determine if your home might be a good fit for the pet you are interested in before setting up a meet and greet. Once your application has been submitted, we will review within 48 hours and contact you to arrange a meet and greet with your new potential family member.
4) Home Check/Meet and Greet
---
Once we have reviewed your application, we will reach out to set up an official meet and greet with you and your potential new family member. During this stage, you get to meet the pet you selected in person. This is an opportunity to make sure the pet you selected is compatible with your family and that the connection is the right fit for you.
Once that date is scheduled, a One Love volunteer will coordinate to visit your home to ensure the environment will be safe for your new pet. The home check is very non-intrusive and doesn't take long at all. Once the home check is approved, your new addition to the family can go home that same day (or another day can be scheduled if that works best for you).
5) Adoption Agreement
---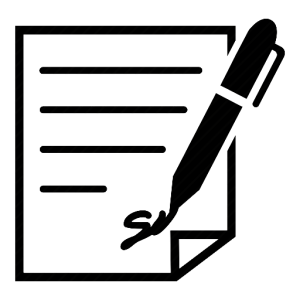 Once you have decided to officially move forward with adopting a new family member, the adoption agreement formalizes that commitment. We will email you a link to complete our online Adoption Agreement, which tells your new family member that you are ready to make them a permanent member of your family.
6) Adoption Donation
---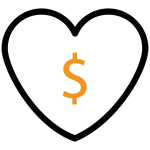 Adoption donations vary by type of animal and are required to be paid when are ready to take your new family member home. All One Love animal adoptions come with one complimentary vet visit after you take your new family member home.
The minimum required donations listed below only cover the rescue's cost of spay/neuter surgeries, microchipping and vaccinations. They do not cover the cost of any food, housing, grooming, extra medical care or other items provided while the animal was in One Love's care, those come from our general fund, so any additional donation you can spare to help future pets find their forever homes is greatly appreciated.
Minimum Donation
Cats: $200-$250 (depending on age)
Dogs: $200 - $300 (depending on age)
Birds: Varies depending on species
Small Mammals: $30-$100 (depending on species)
Reptiles: $30-$300 (depending on species)
Other animals: inquire for minimum donation
More About the One Love Process
---
We understand the One Love application process may seem tedious, but, most One Love animals have been rescued from traumatic situations or have faced severe health issues. All of them have needed much love and attention from the One Love team to get them where they are today, ready for adoption! They have all been cared for in our foster homes where our team of volunteers works one on one with each animal to ensure they become happy, healthy and comfortable. We care very much for each and every animal that comes through our doors and we do everything we can to make sure they find homes that are the best possible match for their unique personalities.