Ways You Can Support!
---
Every day One Love Animal Rescue and Sanctuary is doing its best to help animals overcome unfortunate situations. Whether they are saved from euthanasia at a shelter, found homeless in the streets, in need of medical care, or surrendered by an owner who can't keep them, One Love steps in to help.
But, we couldn't do any of this without our amazing volunteers and fosters. One Love runs 100% on the hard work of our team of animal loving people who generously donate their time. No matter how big or small the time commitment you can spare to make is, One Love can use the help. Even an hour of your time can help save a life!
Foster
---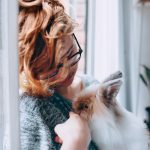 Fostering is the best way to make an immediate impact, as the more foster homes we have available, the more animals we are able to take in and provide temporary housing to while the animal awaits their forever family. It won't cost you anything but a little bit of space in your home and room in your heart.
One Love does help a variety of different species of animals, so let us know what you are interested in fostering and if you have any individual preferences. We will do our best to find the best match for your home. Apply today to become a One Love Foster Family!
Volunteer
---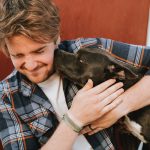 Being a volunteer is rewarding and has benefits that extend beyond just helping an animal find a home. Not only are you saving their lives, but often times you will find that the One Love animals can also enrich your life while you are working to help them through a tough situation.
One Love has many different volunteer opportunities available and we are always looking for new additions to our volunteer team. Check out our volunteer page to find the opportunity that is right for you. Keep in mind, all volunteer positions are highly flexible and all activities qualify for community service hours for anyone in need.
Donate
---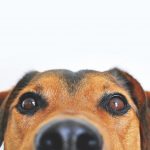 There are many ways to support One Love Animal Rescue & Sanctuary. As a 501(c)3 non-profit organization, we rely solely on donations, fundraisers, and often times, our founders' own money for our funding. Only through your support and generosity are we able to rescue and care for the many abused, neglected, injured and abandoned animals that find their way to One Love.
No donation is too small, every little bit helps. We gladly accept monetary donations, in-kind donations and donations of your time. There are also some ways to help that are completely free to you. All donations are 100% tax deductible. Learn more by visiting our donation page!
One Love Memory Memorial Donations
---
Heartbreaking is an understatement when it comes to losing a pet. Our animals are family. We know that when you lose a pet you also lose a part of yourself. Our One Loving Memory Memorial Donation page is a sacred space where you can share the special photos and stories of you and your beloved pet. To make a donation and submit some pictures and stories click the "In Memory Donation" button below.
Gifts in honor of a lost loved one will help a future One Love animal to find a family just like yours.
Community Programs and Shopping
---
Shop with our partners and help raise money for One Love Animal Rescue and Sanctuary all at no cost to you!