Animal Surrender
---
One Love Animal Rescue and Sanctuary exists to support animals of all kinds, from many backgrounds. We understand that there are times people make the difficult decision to part with their animals for a variety of reasons. One Love is happy to provide assistance and take in animals surrendered by their parents to ensure the rehoming process is responsible and safe wherever we can, contingent on our available resources.
Before deciding to surrender your animal, please consider the following options:
Rehome by Adopt-a-Pet & The Petco Foundation
---

Visit http://rehome.adoptapet.com/ to list your pet for adoption or find resources to keep your pet. If you do choose to use this platform, you will create an adoption profile and will receive applications to review and choose where to rehome your pet all on your own! Check out their FAQs for more details.
My Pitbull is Family
---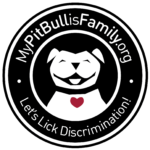 www.mypitbullisfamily.orgis an organization with a mission to overcome common housing barriers to keep dogs and their families together. This website has many resources from a Dog Friendly Housing Database and information on Insurance. We encourage you to check this page out if you are having issues with your landlord, insurance, etc.
---
If after considering these options you still feel that surrendering your animal is the best decision, please complete an animal surrender application. Completing an animal surrender application does not guarantee that One Love will accept your animal into the rescue. Once we receive a surrender application, One Love will review and evaluate the pet's needs and our available resources and respond to you. Please be patient with us as One Love receives many requests daily and it can take time for our volunteers to process and respond to them all, but we will respond to all inquiries.
One Love will not turn down surrendered animals for any behavioral or medical issues, so please be honest. These answers will help us get to know the animal and be able to provide the best care possible.
If we do have the resources to take in a surrendered animal, the surrender process is not complete until an official Owner Surrender Agreement is signed by both parties (you and the One Love team). At this time, you will have no ability to rehome the animal on your own.
While there is no obligation, One Love does appreciate donations to aid in the care of surrendered animals, as prepping animals for adoption can become quite expensive.
Please keep in mind that we work with a lot of animals and not all animals are appropriately suited to all environments, so the coordination of foster homes is a very involved process that we customize for each individual foster family and each individual animal. As such, upon approval of an animal surrender, the more time you can provide us to facilitate a move is helpful.